Homes for Sale in Madison County, Simi Valley, CA
Madison County is a new residential development located to the southeast of Simi Valley, California.
The neighborhood is a great place for homebuyers looking for new construction properties in Simi Valley. To learn more about this new community, please continue reading or feel free to contact us for specific questions about homes for sale in Madison County.
NEW CONSTRUCTION: Homes for Sale in Madison County include a selection of well-built suburban single-family homes. These homes feature exquisite contemporary architecture, which all add to provide an aesthetically pleasing living environment that buyers will surely appreciate when they get a chance to visit the neighborhood.
SPACIOUS HOME MODELS: The home models developers are offering in Madison County come with spacious floor layouts. These houses are perfect for large families that require extra space. Residences come with multi-bedroom designs, large lots with wide backyards, and an attached garage and driveway with ample space for multiple vehicles.
LOVELY COMMUNITY PARK: A small park is included in the overall design of the master-planned community of Madison County. The park features family-friendly outdoor amenities and is situated next to a nearby equestrian center.
NEARBY BUSINESS PARK: Professionals working at one of the many logistics centers, warehouse facilities, and office buildings in the nearby business park northeast of the subdivision will find Madison County quite attractive. The neighborhood is a short drive away from these facilities and is a great choice for busy professionals who prefer to live close to work.
Popular Madison County Resources
Madison County Community Information
Madison County Neighborhood Amenities
Latest homes for sale in Madison County
75
Beds
8
Baths
5
SqFt
3,858
MLS#
223003749
41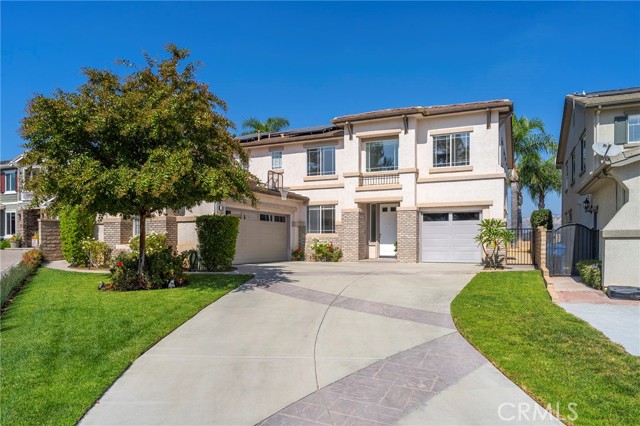 Beds
5
Baths
4
SqFt
3,485
MLS#
SR-23185531
Homes for Sale in Madison County
10 Need to Know Real Estate Facts About Madison County
Madison County is a beautiful master-planned community offering a wonderful selection of single-family homes.
These residences feature a charming contemporary suburban design.
Homes come with a small driveway and an attached garage offering multiple parking spots for your family.
Exteriors of households are uniform, creating a uniquely welcoming suburban feel to the neighborhood.
The average home build of households in the community is around the late 1990s to early 2000s.
Houses in the subdivision are quite spacious, featuring 2,100 sqft to 3,200 sqft.
Home models come in a variety of four or five-bedroom layouts with three to four baths.
Home lots in the community range between a sixth to a third of an acre.
These lots are ideally cut to provide backyards for each residence with ample space for a small pool or garden.
Prices of homes in the neighborhood range between the mid $800,000s to $1.2 million range.
Madison County is not an actual county but is a lovely residential development in the southeastern portion of Simi Valley, California. The neighborhood is centered along Sequoia Avenue. The suburb starts south of Sequoia Avenue and Royal Avenue's crossing and ends north of Sequoia Avenue and Fitzgerald Road's crossing. The subdivision extends all the way east to Edison Road.
For outdoor attractions, residents can visit Vista Del Arroyo Park, which sits comfortably to the northeast of the subdivision. The park is a lovely outdoor space with a playground, green space, a basketball court, an outdoor pavilion, and paved walkways.
Your Simi Valley REALTOR®
I'm an experienced Realtor with extensive knowledge of the Conejo Valley, Calabasas, Moorpark, Simi, and Camarillo real estate markets. Working with my clients, I invest time upfront in listening to your wants and needs to ensure I can properly recommend you the best properties that match your criteria. Let me help walk you through the real estate process today. Click the button below to get started.
Things to do in Madison County
Schools in Madison County
People who like Madison County also like