Homes for Sale in Heather Hills, Simi Valley, CA
Heather Hills is a subdivision within the master-planned community of Madison County in Simi Valley, California.
Developed in the late 90s to early 2000s, the subdivision is an excellent home option for families looking for a new place in the southeastern part of the city. For more information on the area, please continue reading through our page or feel free to give us a call for a specific question about homes in Heather Hills.
CONTEMPORARY SUBURBAN HOMES: Houses in Heather Hills feature a contemporary suburban home design that offers spacious multi-bedroom arrangments and comfortable living areas. Residences come with multiple parking slots perfect for families that require additional space. Large lots also provide lots of opportunities for outdoor furnishings, including small swimming pools, a patio, or a garden.
MOVE-IN READY SUBDIVISION: Included within the Madison County master-planned neighborhood, Heather Hills is part of an already developed master-planned community. Buyers interested in the area will find fantastic houses that you can move into upon purchase. Most amenities have also been built out, with community parks already available for your day-to-day outdoor needs.
EXCELLENT LOCATION: Located in a residential section of the city, the subdivision provides a uniquely suburban living environment that's detached from the busy urban sections of Simi Valley. The area is close to several business and industrial parks in the southeastern portion of the city. The most notable is the nearby warehouse district which is a short drive to the northeast of the subdivision.
BEAUTIFUL SURROUNDINGS: The development of Heather Hills was well-planned, with ideally placed trees and green spaces mixed into the many households in the subdivision. The suburb has also been well-maintained through the last two decades since its completion ensuring your surroundings still retain the feel of a new construction commu
Popular Heather Hills Resources
Heather Hills Community Information
Heather Hills Neighborhood Amenities
Latest homes for sale in Heather Hills
75
Beds
8
Baths
5
SqFt
3,858
MLS#
223003749
41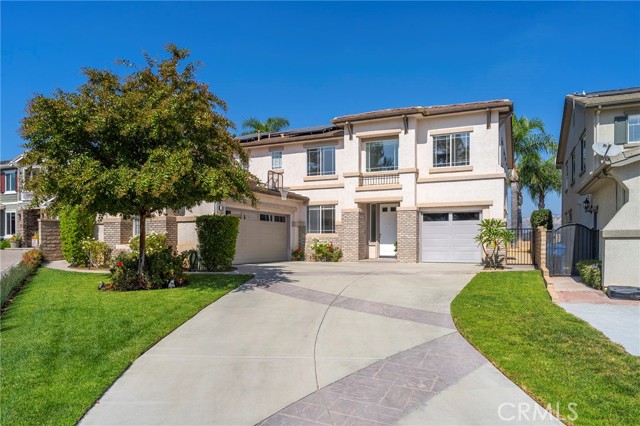 Beds
5
Baths
4
SqFt
3,485
MLS#
SR-23185531
Homes for Sale in Heather Hills
10 Need to Know Real Estate Facts About Heather Hills
Homes in Heather Hills is a selection of well-built suburban single-family homes with contemporary architectural designs.
Houses feature significant Colonial architectural influences.
You'll find front porches with white pillars on the first floor and large white framed windows with shutters on the second.
Walls come with a variety of specifications with wood panels, stone, stucco, and painted concrete, adding a bit of uniqueness to the look of each residence.
There are four home models within the Heather Hills with a mix of three to five-bedroom configurations.
Standard models come with 2,200 sqft to 2,400 sqft floor spaces with three or four bedrooms and two to three baths.
Larger models tend to have 3,200 sqft of living space, with some customized models having as high as 3,500 sqft in floor space.
Home lots available in the subdivision range between 0.15 to 0.3 acres.
Prices of these properties start around the high $700,000 mark all the way to $1 million-plus.
The average home build of houses in the community is between the late 1990s to early 2000s.
Madison County is a breathtaking residential area in the south-eastern part of Simi Valley Central, CA. It is bordered by Mier Canyon to the north, Sequoia Avenue to the west, and Edison Road to the east. The subdivision has four tracts: Sage Meadows, Southcrest, Hawk Crest Hills, and Cedar Falls, developed by Shea and Beazer Hom Builders.
Notable locations close to Heather Hills include Vista Del Arroyo Park to the northeast, which provides lovely outdoor amenities for residents in the subdivision. Mountain View Elementary School is directly southwest of the community.
Your Simi Valley REALTOR®
I'm an experienced Realtor with extensive knowledge of the Conejo Valley, Calabasas, Moorpark, Simi, and Camarillo real estate markets. Working with my clients, I invest time upfront in listening to your wants and needs to ensure I can properly recommend you the best properties that match your criteria. Let me help walk you through the real estate process today. Click the button below to get started.
Things to do in Heather Hills
People who like Heather Hills also like